Judy Floors and Surfaces
Cleanliness, shininess and freshness in the whole house
Leader in Tunisia,
Judy Floors and surfaces cleans and perfumes all washable surfaces of the house: floors, bathrooms, cookers, garden furniture…Its lasting fragrance guarantees an intense freshness in all corners of the house.
Judy Floors and surfaces is available in seven fragrances: rose, lemon, floral, lavender, apple, household soap and breeze.
Judy Floors and surfaces is available in three sizes : 800ml, 1.2L and 3L.














For the floor: Pour 2 caps in 5 liters of water, you don't have to rinse.
For other surfaces: Apply the pure product with a wet sponge, rinse.
In case the product splashes into the eyes wash immediately and abundantly with water, consult a doctor.
In case of accidental ingestion, consult immediately a doctor and show him the container and the label.
Keep in original container away from heat and sunlight.
Keep out of children's reach.
PDF of the soils and surfaces range

Item
Parcel
Bar Code
Box
Dimensions (cm)
weight
(kg)
Judy FLOORS AND SURFACES CLEANER
Judy Floors and surfaces cleaner 1L Rose
12
6192002401467
38*24*29
13,34
Judy Floors and surfaces cleaner 1L Lemon
12
6192002401474
38*24*29
13,34
Judy Floors and surfaces cleaner 1L Floral
12
6192002401450
38*24*29
13,34
Judy Floors and surfaces cleaner 1L Lavender
12
6192002401542
38*24*29
13,34
Judy Floors and surfaces cleaner 1L Apple
12
6192002401481
38*24*29
13,34
Judy Floors and surfaces cleaner 1L Household soap
12
6192002401559
38*24*29
13,34
Judy Floors and surfaces cleaner 1,5L Rose
12
6192002401573
38*29*35
19,83
Judy Floors and surfaces cleaner 1,5L Lemon
12
6192002401580
38*29*35
19,83
Judy Floors and surfaces cleaner 1,5L Floral
12
6192002401566
38*29*35
19,83
Judy Floors and surfaces cleaner 1,5L Lavender
12
6192002401603
38*29*35
19,83
Judy Floors and surfaces cleaner 1,5L Apple
12
6192002401597
38*29*35
19,83
Judy Floors and surfaces cleaner 1,5L Household soap
12
6192002401610
38*29*35
19,83
Judy Floors and surfaces cleaner 3L Lavender
4
6192002401740
33.5*20.5*34
13.05
Judy Floors and surfaces cleaner 3L Apple
4
6192002401733
33.5*20.5*34
13.05
Judy Floors and surfaces cleaner 3L Household soap
4
6192002401788
33.5*20.5*34
13.05
Judy a clean world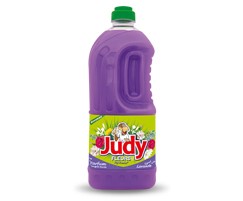 Leader in Tunisia, Judy Floors and Bathroom Deodorant eliminates unpleasant odours and puts scent in…
DISCOVER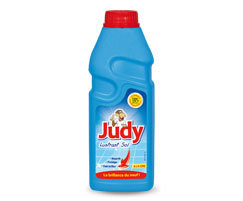 Judy Floor Polish is conceived to put the shine back on tiled floors. It nourishes,…
DISCOVER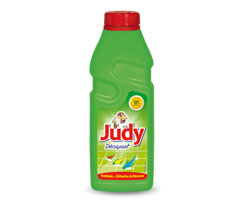 Leader in Tunisia, Judy Scouring Agent was conceived to clean, remove stains and renovate tiled…
DISCOVER
Our advices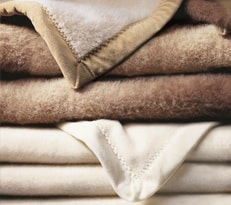 Wash your carpets and woolly laundry
It is the time to clean up your covers, duvets, plaid... But this takes a…
DISCOVER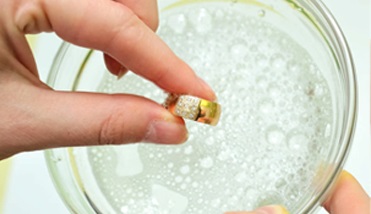 Clean your Jewellery
Your gold and diamond jewels are not as shiny as you first bought them, however…
DISCOVER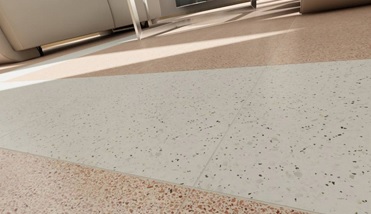 Renovate your floor tiles
You just clean your floor tiles but they remain dull and not shiny. We recommend…
DISCOVER