Judy Descaling Agent Extra Strong
Clean and perfume Toilets
Judy Descaling Agent Extra Strong  adheres perfectly to the wall of the toilet, the inclined neck allows the product to cover the entire surface of the bowl. Its riche and superpower formula, cleans in depth, ensures a maximum descaling and protects perfectly the enamel of WC. With Judy Extra Strong descaler the toilets are clean and perfumed.
Judy Descaling agent Extra Strong is available in 500 mL and 750mL.
Judy Descaling agent Extra Strong is available in one fragrance: ocean.




Unscrew the security cap by applying pressure on the unruffled part and then turning the cap following the direction of the arrows.
Apply Judy Descaling Agent on the sides of the toilet bowl and under the edges.
Turn the cap on the opposite direction of the arrows until you hear « CLICK ».
Let it act for 15 minutes, brush the surfaces then rinse.
Wear hand gloves and protect your eyes.  
Only use on toilets
Don't pour in another container and don't use the empty container
Do not use simultaneously with other cleaning products, in particular bleach
In case the product splashes into the eyes wash immediately and abundantly with water, consult a doctor.
In case of accidental ingestion, don't induce vomiting, consult immediately a doctor and show him the container and the label.
Keep at a temperature superior to 5°.
Keep out of children's reach.  
PDF of the Bathrooms range

Item
Parcel
Bar Code
Box
Dimensions (cm)
weight
(kg)
Judy Descaling Agent Extra Strong
Judy Descaling Agent Extra Strong 500 mL Ocean
12
6192002406394
30,5*18,5*24
7,26
Judy Descaling Agent Extra Strongl 750 mL Ocean
12
6192002406400
30,5*21,5*27,5
10,58
Judy a clean world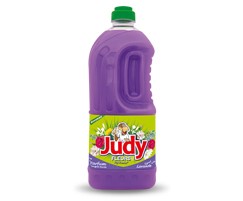 Leader in Tunisia, Judy Floors and Bathroom Deodorant eliminates unpleasant odours and puts scent in…
DISCOVER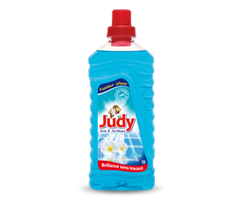 Leader in Tunisia, Judy Floors and surfaces cleans and perfumes all washable surfaces of the…
DISCOVER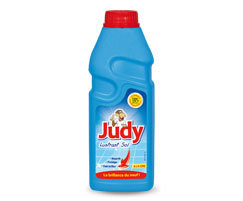 Judy Floor Polish is conceived to put the shine back on tiled floors. It nourishes,…
DISCOVER
Our advices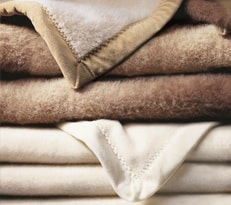 Wash your carpets and woolly laundry
It is the time to clean up your covers, duvets, plaid... But this takes a…
DISCOVER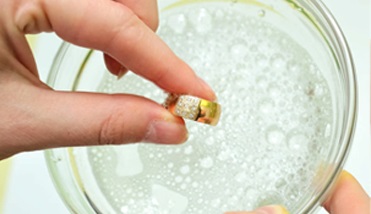 Clean your Jewellery
Your gold and diamond jewels are not as shiny as you first bought them, however…
DISCOVER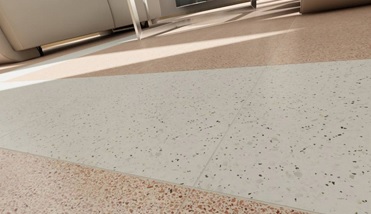 Renovate your floor tiles
You just clean your floor tiles but they remain dull and not shiny. We recommend…
DISCOVER