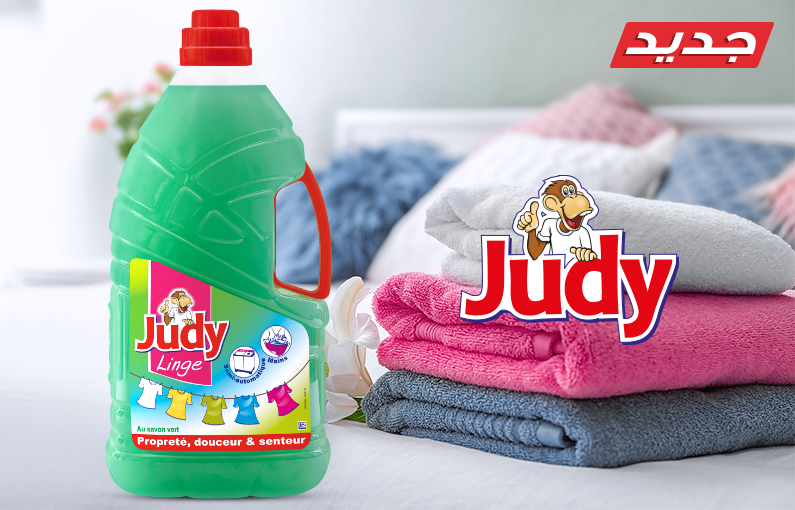 Ennadhafa Judy is pleased to announce the launch of the new product Judy Laundry Semi automatic and hand washing 2L- 4L.
Judy Laundry, is designed to ensure the cleanliness of laundry both in manual washing or in a semi-automatic washing. Thanks to its formula enriched with soap, Judy Laundry cleans in depth, perfumed laundry and preserves colors. Thanks to Judy laundry your linen is clean, soft and perfumed.
Judy laundry is a suitable for any type of laundry.
October 2020