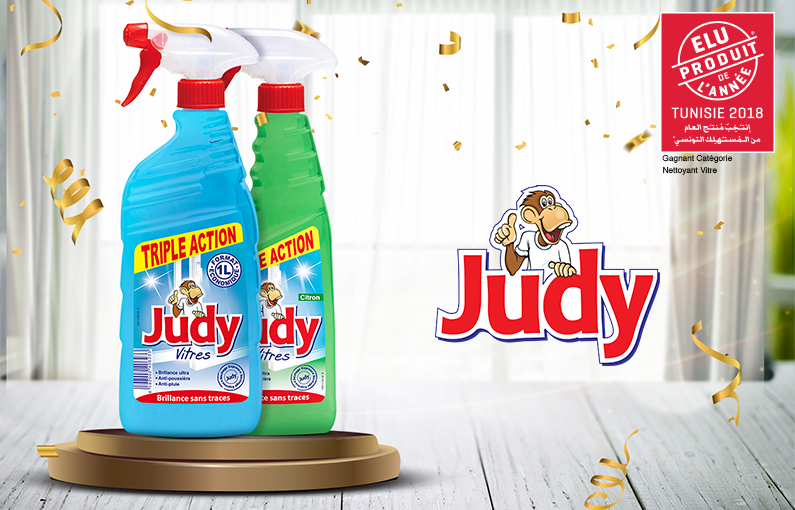 BRIGHTNESS AND CLEANLINESS THAT LASTS FOR LONG TIME.
Ennadhafa Judy is pleased to announce that Windows Triple Action was elected product of the year 2018 in Windows Cleaner category by Tunisian consumers.
Judy Windows Triple Action ensure your windows ultra shine without traces that lasts for a long time! Its diffuser makes easy and its specially designed formula removes dust and stains. Judy Windows  Triple Action is available in two fragrances and many capacities.
The survey "product of the year 2018″ was conducted by El Amouri institude. The sample was constructed of 2400 representative Tunisian consumers in order to obtain complete and transparent results that reflect the consumer's preferences. This national survey is axed on the innovation perceived in the products.
Thank you to our faithful consumers !