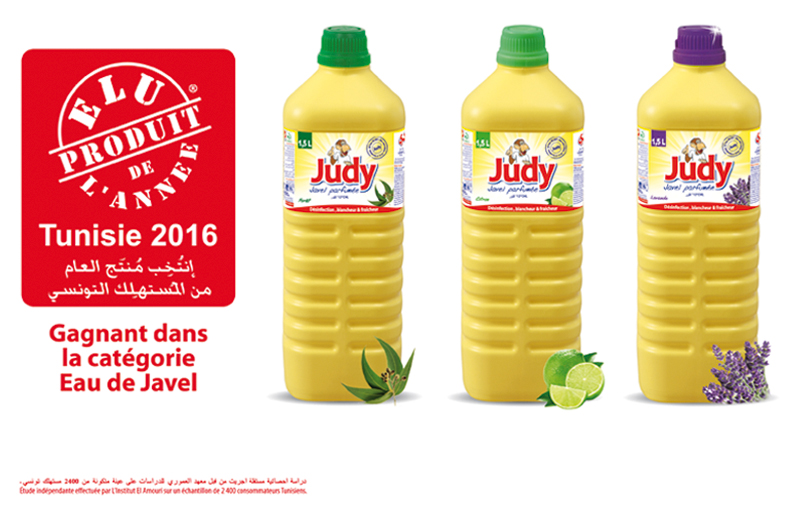 Always innovative and close to the Tunisian consumer, Ennadhafa Judy is pleased to announce that Judy fragrant bleach was elected product of the year 2016 in the bleach category by Tunisian consumers.
With its new scents lemon and lavender, its new ergonomic 3L container and its new label design Judy fragrant bleach provides a perfect sanitation and an enjoyable freshness for the whole house.
The survey "product of the year 2016" was conducted by El Amouri institude. The sample was constructed of 2400 representative Tunisian consumers in order to obtain complete and transparent results that reflect the consumer's preferences. This national survey is axed on the innovation perceived in the products, the usage, attractiveness, satisfaction and the intention to purchase.
Thank you to our faithful conssumers !
March 2016