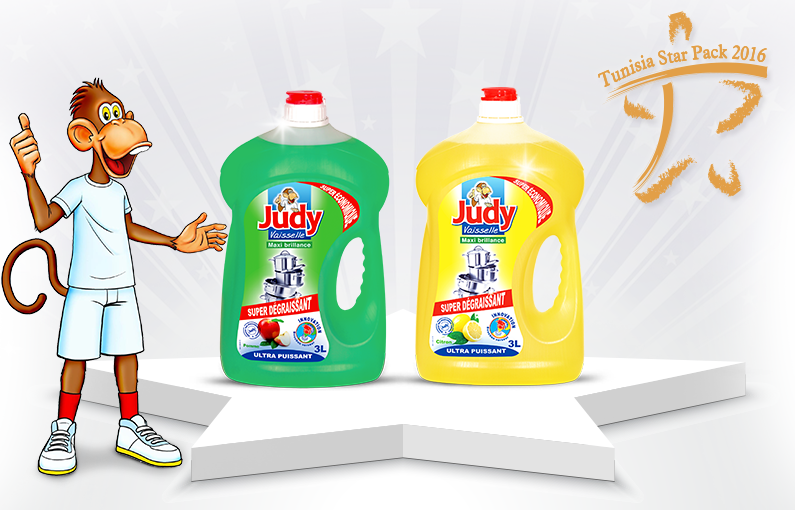 Always innovative Ennadhafa Judy is pleased to announce that Judy dishwasher liquid 3L was designated as the best packaging 2016 in the "creativity and innovation" section of the national contest Tunisia star pack 2016.
With its concentrated formula and generous foam, Judy dishwasher liquid 3L cleans removes grease and makes your dishes shine.
Its elegant design was studied to be in harmony with the rest of range dishwasher liquid and to optimize the container's ergonomy.
Thanks to the innovation of the spout cap, you can control and save your use of long lasting product and avail clean dishes. Thus, you can use your liquid dishwasher directly from the 3L container or pour it into the 650ml/1250ml containers, simply and with no splatter.
Judy dishwasher liquid 3L, an elegant design and a smart cap !