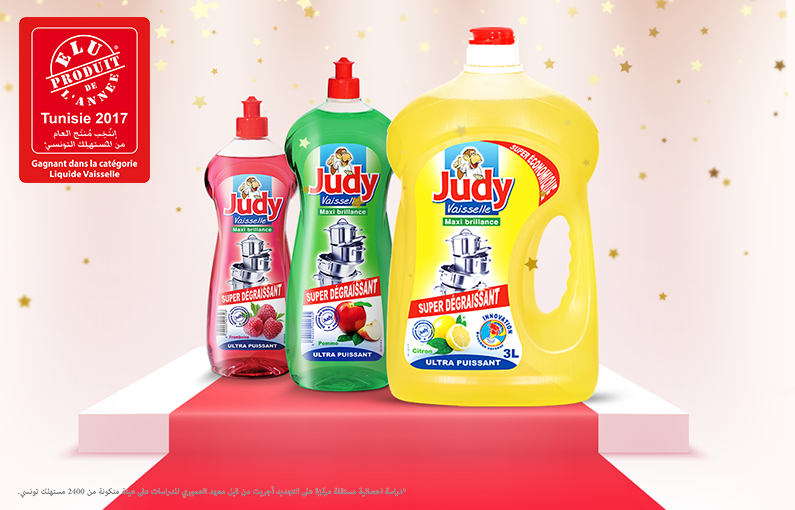 One more reward for Judy Dishwasher !  Ennadhafa Judy is pleased to announce that Judy Dishwasher was elected product of the year 2017 in the Liquid Dishwasher category by Tunisian consumers.
With its ultra powerful  and concentrated formula and generous foam, Judy Dishwasher cleans, removes quickly dirts and unpleasant odors and makes dishes sparkle. Judy Dishwasher is available in several perfumes lemon, apple and raspberry and in 3 contents 650ml, 1.25ml and 3L. Thanks to the innovation of the spout cap of Judy Dishwasher 3L, you can control and save your use of long lasting product and avail clean dishes. Thus, you can use your liquid dishwasher directly from the 3L container or pour it into the 650ml/1250ml containers, simply and with no splatter.
The survey "product of the year 2017″ was conducted by El Amouri institude. The sample was constructed of 2400 representative Tunisian consumers in order to obtain complete and transparent results that reflect the consumer's preferences. This national survey is axed on the innovation perceived in the products.
Thank you to our faithful consumers !